Morgan Stanley Fined For Online Disclosure Failures
Posted on January 13th, 2017 at 12:10 PM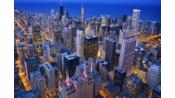 From the Desk of Jim Eccleston at Eccleston Law LLC:
FINRA has censured Morgan Stanley and fined it $1.5 million for allegedly failing to provide millions of customers access to online information on purchases of mutual funds and other products. According to the FINRA order, the problem stemmed from a "View Prospectus Hyperlink" that was not placed on online transaction confirmations following a systems update the firm made in November 2013. In addition, the order also stated that Morgan Stanly failed to send 23,500 letters to customers confirming that they had made investment objective changes, between 2012 and 2016, as a result of technology errors.
According to Morgan Stanley, the lapses were caused by unintentional coding and system errors and that it failed to catch the errors because of improper testing and supervision. In order to remedy the situation, Morgan Stanley has offered rescissions to thousands of investor customer contracts and hired outside consultants to review the issues.
The attorneys of Eccleston Law LLC represent investors and advisers nationwide in securities and employment matters. The securities lawyers at Eccleston Law also practice a variety of other areas of securities for financial advisors including Employment Matters, Transition Contract Review, State Licensing and Registration, FINRA Defense, and much more. Our attorneys draw on a combined experience of nearly 65 years in delivering the highest quality legal services. If you are in need of legal services, contact us to schedule a one-on-one consultation today.
Related Attorneys: James J. Eccleston
Tags: Eccleston, Eccleston Law, Eccleston Law LLC, James Eccleston, Morgan Stanley, FINRA, online disclosure failures, mutual funds, View Prospectus Hyperlink, online transaction confirmations, system update, investment objective, unintentional coding, sys