Morgan Stanley Fined By Regulators For Violating Customer Protection Rule
Posted on February 2nd, 2017 at 9:15 AM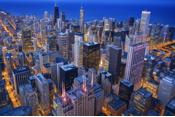 From the Desk of Jim Eccleston at Eccleston Law LLC:
Morgan Stanley has agreed to pay $7.5 million to settle SEC charges that it used trades involving customer cash to lower the firm's borrowing cost. According to the complaint, the SEC alleged that from 2013 to 2015 Morgan Stanley violated its customer protection rule which is intended to safeguard clients' cash and securities so they can be promptly returned should the broker-dealer go out of business.
In addition to the SEC fine, FINRA has also fined Morgan Stanley $2.75 million for failing to have in place systems and policies to ensure it maintained possession and control of clients fully paid and excess margin securities. This stems from allegations that Morgan Stanley mistakenly released certain customer shares it should have held in a separate account, and then the firm used those shares.
Morgan Stanley neither admitted nor denied the findings of both the SEC and FINRA charges.
The attorneys of Eccleston Law LLC represent investors and advisers nationwide in securities and employment matters. The securities lawyers at Eccleston Law also practice a variety of other areas of securities for financial investors including Securities Fraud, Unauthorized Trading, Breach of Fiduciary Duty, Retirement Planning Negligence, and much more. Our attorneys draw on a combined experience of nearly 65 years in delivering the highest quality legal services. If you are in need of legal services, contact us to schedule a one-on-one consultation today.
Related Attorneys: James J. Eccleston
Tags: Eccleston, Eccleston Law, Eccleston Law LLC, James Eccleston, Morgan Stanley, regulators, customer protection rule, SEC, customer cash, borrowing cost, customer protection rule, broker-dealer, FINRA, place systems, maintained possession, excess margi