Morgan Stanley Files Lawsuit Against a Team of Financial Advisers
Posted on September 21st, 2018 at 4:26 PM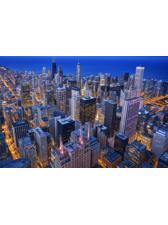 From the Desk of Jim Eccleston at Eccleston Law LLC:
Morgan Stanley has filed a lawsuit in Illinois federal court against six financial advisers who previously managed $660 million for the firm and left this month to join Stifel Nicolaus & Co.
More specifically, according to Morgan Stanley's complaint, the team of six financial advisers attempted to take confidential files with before leaving the firm. Moreover, after leaving Morgan Stanley, the advisers allegedly solicited their former clients to join them at Stifel in violation of their non-solicitation agreements.
Morgan Stanley become aware of their alleged wrongdoing when several clients called informing the firm that the six former employees began soliciting them to join their team at Stifel via telephone and social media. In addition, Morgan Stanley claimed that immediately after the advisers resigned, half of the files were taken in anticipation of their departure from the firm.
In its complaint, Morgan Stanley is alleging breach of contract, breach of the duty of loyalty and unfair competition. Morgan Stanley is also seeking temporary injunctive relief, which would require the team of financial advisers to comply with the terms in their employment agreements.
The attorneys at Eccleston Law assist financial advisers in their employment transitions, negotiate their transition agreements (including employment agreements and forgivable loans), and defend advisers in arbitration and litigation.
The attorneys of Eccleston Law LLC represent investors and advisors nationwide in securities and employment matters. The securities lawyers at Eccleston Law also practice a variety of other areas of practice for financial investors and advisors including Securities Fraud, Compliance Protection, Breach of Fiduciary Duty, FINRA Matters, and much more. Our attorneys draw on a combined experience of nearly 65 years in delivering the highest quality legal services. If you are in need of legal services, contact us to schedule a one-on-one consultation today.
Related Attorneys: James J. Eccleston
Tags: james eccleston, eccleston law, eccleston law llc, eccleston, lawsuit, morgan stanley