Morgan Stanley Dismisses Veteran Financial Advisor
Posted on February 15th, 2021 at 1:24 PM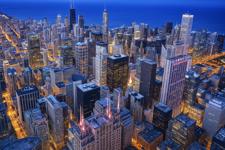 From the Desk of Jim Eccleston at Eccleston Law LLC:
Morgan Stanley dismissed a veteran financial advisor from Dallas. The advisor's three-member team generated around $3 million in annual revenue. The Dallas advisor generated at least half of the production at his Legacy Circle Group team. He was terminated abruptly on Tuesday. His dismissal appears connected to outside investment activities.
The advisor's BrokerCheck report lists him as still registered with Morgan Stanley. The report includes a customer complaint about being solicited over a four-year period to invest in "outside opportunities" that the firm did not authorize. The advisor settled the claim in July for $78,000 to avoid the cost of further arbitration and did not admit liability. The report includes two approved outside investment-related business activities for the Dallas advisor. The outside investment activity consists of an organic farming venture called Great Taste of Texas and a position as a board member of the Lake Kiowa Men's Golf Association.
The Financial Industry Regulatory Authority (FINRA) requires approval of outside business participation to ensure that firms monitor advisors. Acceptance of outside business participation is needed, so advisors do not compromise their obligation to customers or broker-dealers. Morgan Stanley previously terminated the co-head of a top institutional team over personal investments that resulted in unauthorized payments to the advisor.
Eccleston Law LLC represents financial advisors nationwide. Please contact us to discuss any issues that you may have.
Tags: eccleston, eccleston law, morgan stanley, advisor dismissal, verteran advisor