Morgan Stanley Attempts to Compel Terminated Advisor into Arbitration for the Third Time
Posted on September 10th, 2018 at 5:04 PM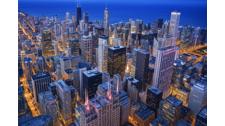 From the Desk of Jim Eccleston at Eccleston Law LLC:
According to a recent court filing, Morgan Stanley is attempting for the third time to force private arbitration against a former advisor who filed a wrongful termination lawsuit against the firm last December in New Jersey federal court.
Moreover, after the lawsuit was filed by the terminated advisor, Morgan Stanley attempted to force him into arbitration, citing the firm's private program, known as Convenient Access to Resolution for Employees or CARE. Morgan Stanley further argued that in September 2015 the firm sent an email to its employees informing them that they had one month to opt-out of the CARE Program, which required arbitration as a means to settle all legal disputes.
In its first attempt to force the arbitration provision pursuant to CARE, the federal judge rejected Morgan Stanley's motion, asserting that the advisor did not receive proper notice of the email to opt-out of arbitration. However, the federal judge granted a limited discovery period so that Morgan Stanley could establish whether the advisor had been properly notified of the opt-out opportunity through the CARE program.
In Morgan Stanley's most recent filing, the firm reiterated that it sent an email notification to all employees, including the terminated advisor. Morgan Stanley also argued that it disagreed with the terminated advisor's rationale that because he does not recall reading the notification, he did not waive his ability to opt-out of the arbitration provision.
In response, the terminated advisor asserted that the discovery process confirmed that he was not in the office when the email about the CARE program opt-out was sent to all employees. He also argued that he did not have the ability to remotely access the email at that time because Morgan Stanley sent the notification after the markets closed on the Wednesday before Labor Day when many employees would have left the office already or had been on vacation.
According to court filings, the federal judge will decide on the motion to compel arbitration on or around October 1st.
The attorneys at Eccleston Law, review employment contracts for arbitration provisions, file wrongful termination lawsuits, and defend reps when firms file lawsuits. Please give us a call at 312.332.0000 for a free consultation.
The attorneys of Eccleston Law LLC represent investors and advisors nationwide in securities and employment matters. The securities lawyers at Eccleston Law also practice a variety of other areas of practice for financial investors and advisors including Securities Fraud, Compliance Protection, Breach of Fiduciary Duty, FINRA Matters, and much more. Our attorneys draw on a combined experience of nearly 65 years in delivering the highest quality legal services. If you are in need of legal services, contact us to schedule a one-on-one consultation today.
Related Attorneys: James J. Eccleston
Tags: james eccleston, eccleston law, eccleston law llc, eccleston, morgan stanley, arbitration