Morgan Stanley Agrees to Settle FINRA Charge of Failure to Supervise
Posted on August 24th, 2020 at 10:04 AM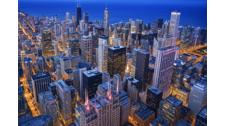 From the Desk of Jim Eccleston at Eccleston Law LLC:
Morgan Stanley Wealth Management has reached an agreement with the Financial Industry Regulatory Authority ("FINRA") to settle charges relating to alleged supervisory failures. According to FINRA, Morgan Stanley failed to supervise a broker who engaged in excessive trading. As part of the settlement, Morgan Stanley will pay $949,574 in fines and restitution.
According to a Letter of Acceptance, Waiver and Consent ("AWC") signed by Morgan Stanley, the firm received hundreds of alerts and concluded in a compliance review that the broker's recommendations were costing his customers more money than they were making. FINRA Enforcement found that despite these red flags, Morgan Stanley only checked to see if the customers were satisfied and then allowed the trading pattern to continue. According to FINRA, the alerts received by Morgan Stanley warranted further action, but Morgan Stanley did not take "sufficient action."
As part of the settlement, Morgan Stanley will pay a $175,000 fine and restitution of $774,574 to eight customers who lost money between January 2012 and December 2017. By signing the AWC, Morgan Stanley accepted and consented to the entry of FINRA's findings, without admitting or denying those findings.
The attorneys of Eccleston Law LLC represent investors and advisors nationwide in securities and employment matters. The securities lawyers at Eccleston Law also practice a variety of other areas of practice for financial investors and advisors including Securities Fraud, Compliance Protection, Breach of Fiduciary Duty, FINRA Matters, and much more. Our attorneys draw on a combined experience of nearly 65 years in delivering the highest quality legal services. If you are in need of legal services, contact us to schedule a one-on-one consultation today.
Tags: morgan stanley, FINRA, settlement, eccleston law