Morgan Stanley Advisor Granted Expungement of Claim Filed by High-Net-Worth Client
Posted on July 26th, 2021 at 2:40 PM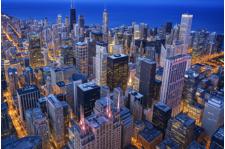 From the Desk of Jim Eccleston at Eccleston Law:
A Financial Industry Regulatory Authority (FINRA) arbitrator granted Boston-based Morgan Stanley advisor, Ilan Segev, an expungement from his record of a claim filed by a former client. According to the award, the client in question possessed $20 million in investable assets and had been given "no less than nine different investment proposals." After spending 16 years in the industry, the client's claim was the only one listed on Segev's BrokerCheck record. The FINRA award noted in the expungement award that the client at issue was "an experienced, demanding high net worth investor" who had a "conservative risk profile and was interested in maintaining a sizable bond portfolio."
According to the FINRA award, Segev invested a portion of the client's funds in bonds issued by Anadarko Petroleum, which suffered "a minor loss" in April 2020. The client complained about the loss, which prompted Morgan Stanley to investigate and subsequently deny the claim. The award concluded that the Anadarko bond was "suitable and met the customer's risk profile and tolerance."
Eccleston Law LLC represents investors and financial advisors nationwide in securities, employment, regulatory and disciplinary matters.
Tags: eccleston, eccleston law, finra, morgan stanley