Moore Capital Hedge Fund Manager Fired For "Inconsistent Values"
Posted on July 20th, 2016 at 2:19 PM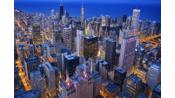 From the Desk of Jim Eccleston at Eccleston Law LLC:
The Hamptons are known for lavish summer vacations for New York's wealthiest, but a recent visit cost a New York hedge fund manager his job and a lawsuit that could end with a million dollar tab. Following the hosting of a rambunctious Fourth of July party in the Hamptons, Moore Capital Management has fired fund manager Brett Barna. The weekend festivities included a $27,000 AirBnB rental, a potential million dollar lawsuit, and "dwarfs with champagne guns."
The party, which since has gone viral on social media, took place in a $20 million mansion and featured hordes of unlikely Hamptons guests along with showers of champagne. The owner of the mansion claims that Barna, "came to me dropping [Moore Founder] Louis Bacon's name and saying he was a big deal with the Robin Hood Foundation. He said there would be 50 people at the event and it was for animal rescue. But the only animals there were the people." Pictures of the event show crowds well in excess of 50 guests. Not surprisingly, the home suffered numerous damages that, the owner claims, will cost more than $1 million to repair and replace. He is threatening legal action.
A spokesperson for Moore said, "Mr. Barna's personal judgment was inconsistent with the firm's values … He is no longer employed by Moore Capital Management."
The attorneys of Eccleston Law LLC represent investors and advisers nationwide in securities and employment matters. Our attorneys draw on a combined experience of nearly 65 years in delivering the highest quality legal services. If you are in need of legal services, contact us to schedule a one-on-one consultation today.
Related Attorneys: James J. Eccleston
Tags: Eccleston, Eccleston Law, Eccleston Law LLC, James Eccleston