MLB Pitcher Turned Financial Advisor Barred By FINRA
Posted on May 31st, 2023 at 3:30 PM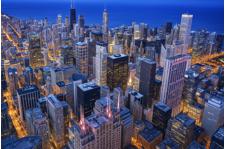 From the desk of Jim Eccleston at Eccleston Law
Christopher J. Carpenter, a former Major League Baseball player, has been barred by the Financial Industry Regulatory Authority (FINRA) for his refusal to supply information to FINRA as part of an investigation.
According to FINRA, in an effort to follow up on a U5 termination notice submitted by LPL, Carpenter refused to supply FINRA with the information. LPL's u5 termination notice alleged that Carpenter participated in unapproved real estate investments with customers, according to AdvisorHub.
Carpenter's actions violated FINRA's 8210, which mandates cooperation from FINRA members, and Rule 2010, requiring advisors to observe high standards of commercial honor. Carpenter accepted the penalty without admitting or denying the allegations.
Eccleston Law LLC represents investors and financial advisors nationwide in securities, employment, transition, regulatory, and disciplinary matters.
Tags: eccleston, eccleston law