Missouri Federal Judge Denies Edward Jones' Motion to Dismiss in a Pending 401(k) Plan Lawsuit
Posted on April 23rd, 2018 at 4:59 PM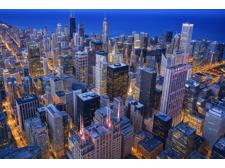 From the Desk of Jim Eccleston at Eccleston Law LLC:
Since August 2016, several 401(k) plan participants have challenged funds Edward Jones has recommended. As a result, these 401(k) plan participants have filed a lawsuit against Edward Jones, asserting that the retirement classes of mutual funds should have been replaced with lower-cost classes that were less risky. In their complaint, the plan participants also have argued that Edward Jones breached its fiduciary duty by neglecting to negotiate a lower-cost fee arrangement with Mercer HR Services, LLC for its administrative costs.
Moreover, after the complaint was filed, Edward Jones filed a motion to dismiss in the underlying lawsuit. In its motion, Edward Jones claimed that the plan participants' complaint failed to properly state a claim, and failed to show that the fiduciary's decision was based on making a profit rather than a legitimate consideration.
However, U.S. District Judge John Ross was not convinced with Edward Jones' arguments for dismissal. In his decision, Judge Ross stated that the plan participants included plenty of details to claim the company used risky and costly funds in the plan.
Judge Ross also noted that during a time when market rates for recordkeeping services declined overall, Edward Jones failed to prudently monitor and control compensation to Mercer when its fees tripled over the proposed class period.
The attorneys of Eccleston Law LLC represent investors and advisors nationwide in securities and employment matters. The securities lawyers at Eccleston Law also practice a variety of other areas of practice for financial investors and advisors including Securities Fraud, Compliance Protection, Breach of Fiduciary Duty, FINRA Matters, and much more. Our attorneys draw on a combined experience of nearly 65 years in delivering the highest quality legal services. If you are in need of legal services, contact us to schedule a one-on-one consultation today.
Related Attorneys: James J. Eccleston
Tags: Eccleston, Eccleston Law, Eccleston Law LLC, James Eccleston