Minnesota Man Charged With Operating Million Dollar Ponzi Scheme Through Options Trading
Posted on September 15th, 2017 at 9:48 AM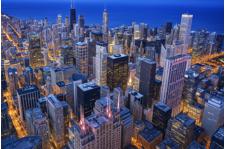 From the Desk of Jim Eccleston at Eccleston Law LLC:
The United States Attorney's Office has filed federal criminal charges against Big Island Capital founder, Jeremey Richard Lundin for operating a Ponzi scheme in which he stole more than $1 million from individual investors.
According to the complaint, from approximately December 2014 until May 2017, Mr. Lundin solicited more than $1 million from investors by promising exponential growth through options trading. Instead, Mr. Lundin used the options trading money to fund his and his wife's lavish lifestyle.
More specifically, Mr. Lundin provided investors with written materials claiming that while he could not "guarantee" an exact percent, he would "shoot for" returns of between 40 percent and 80 percent. In addition, while Mr. Lundin promised that the assets of Big Island's account would be held for safekeeping in brokerage accounts, in fact he created phony account statements and provided victim investors with online access to fictitious quarterly statements.
In all, Mr. Lundin and his wife used the majority of investor funds to purchase automobiles, a boat and jewelry, along with paying off $366,000 in credit card debt.
The attorneys of Eccleston Law LLC represent investors and advisors nationwide in securities and employment matters. The securities lawyers at Eccleston Law also practice a variety of other areas of practice for financial advisors including Broker Litigation & Arbitration, Strategic Consulting Services, Regulatory Matters, Transition Contract Review, and much more. Our attorneys draw on a combined experience of nearly 65 years in delivering the highest quality legal services. If you are in need of legal services, contact us to schedule a one-on-one consultation today.
Related Attorneys: James J. Eccleston
Tags: Jim Eccleston, Eccleston Law, Eccleston Law LLC, Eccleston, Ponzi Scheme, federal charges