Millionaire Kevin Merrill Pleads Guilty to Large Ponzi Scheme
Posted on May 20th, 2019 at 4:14 PM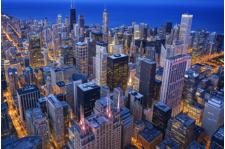 From the Desk of Jim Eccleston at Eccleston Law LLC:
A Towson millionaire pleaded guilty Thursday in a $550 million Ponzi scheme – one of the largest ever charges in Maryland. Federal prosecutors called Kevin Merrill the front man in a fraud to dupe vulnerable investors out of hundreds of millions of dollars.
According to the DOJ Press Release dated May 16, 2019, 53 years old Kevin B. Merrill, pleaded guilty to conspiracy and wire fraud arising from a $550 million investment fraud scheme that operated from 2013 through September 2018. Co-defendant Cameron R. Jezierski, 28, of Fort Worth, Texas, previously pleaded guilty to his role in the scheme.
According to the plea agreement, beginning in January 2013, Merrill and his co-conspirators perpetrated a Ponzi scheme to defraud investors of more than $394 million. Specifically, Merrill and co-conspirator invited investors to join them in purchasing consumer debt portfolios promising 20% return in 90 days. Merrill, using the names of collection business he owned, including Delmarva Capital and Global Credit Recovery, among others, forged paperwork, IRS forms and other documents. Merrill never bought the debt. Instead he used money to buy himself high-end homes in Maryland and Florida, luxury automobiles, jewelry, artwork, a share in a jet plane, and support a lavish lifestyle.
According to the related complaint in the civil litigation filed by the SEC, the victim investors include small business owners, restauranteurs, construction contractors, retirees, doctors, lawyers, accountants, professional athletes, and talent agents, located in Maryland, Washington D.C., Northern Virginia, Denver, Texas, Chicago, New York, and elsewhere.
Merrill faces a maximum of 40 years in prison for the wire fraud conspiracy and for wire fraud, as well as possible fine of $500,000, or twice the gross the gross gain. Merrill's wife, Amanda Merrill, 30, is now charged a co-conspirator in the case.
The attorneys at Ecclestone Law are investigating the fraud. Those investors who are interested should contact our firm.
The attorneys of Eccleston Law LLC represent investors and advisors nationwide in securities and employment matters. The securities lawyers at Eccleston Law also practice a variety of other areas of practice for financial investors and advisors including Securities Fraud, Compliance Protection, Breach of Fiduciary Duty, FINRA Matters, and much more. Our attorneys draw on a combined experience of nearly 65 years in delivering the highest quality legal services. If you are in need of legal services, contact us to schedule a one-on-one consultation today.
Related Attorneys: James J. Eccleston
Tags: james eccleston, eccleston law, eccleston law llc, eccleston, kevin merrill, ponzi scheme, wire fraud, cameron jezierski