Michigan-Based Investment Adviser Stole $2.7 Million from His Clients
Posted on October 12th, 2018 at 11:26 AM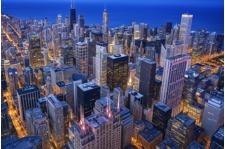 From the Desk of Jim Eccleston at Eccleston Law LLC:
The SEC has filed a lawsuit against Michigan-based investment adviser, Ernest J. Romer III for defrauding his clients, including many elderly retirees, out of more than $2.7 million.
According to the SEC's complaint, from 2014 through 2016, Romer persuaded at least 30 of his clients to sell securities in their brokerage accounts and transfer the proceeds to either P&R Capital, LLC or CoreCap Solutions, LLC, both of which were companies he controlled.
Moreover, once his clients transferred their funds, Romer told them that he would invest their money it in the stock market and earn them a better return than their current investments.
However, instead of investing the funds as promised, Romer stole his clients' money and used it to benefit himself and his family, to conduct trading in his own brokerage account, and to make payments to other clients, in Ponzi-scheme fashion.
In its complaint, the SEC is requesting that the court award a judgment ordering Romer to disgorge his ill-gotten gains with prejudgment interest and to pay civil penalties.
Eccleston Law is investigating the fraudulent activities of Ernest J. Romer III. Those with information should contact our law firm.
The attorneys of Eccleston Law LLC represent investors and advisors nationwide in securities and employment matters. The securities lawyers at Eccleston Law also practice a variety of other areas of practice for financial investors and advisors including Securities Fraud, Compliance Protection, Breach of Fiduciary Duty, FINRA Matters, and much more. Our attorneys draw on a combined experience of nearly 65 years in delivering the highest quality legal services. If you are in need of legal services, contact us to schedule a one-on-one consultation today.
Related Attorneys: James J. Eccleston
Tags: james eccleston, eccleston law, eccleston law llc, eccleston, SEC, fraud