Merrill to Discontinue 3% Withholding on Financial Advisor Pay
Posted on November 7th, 2022 at 1:16 PM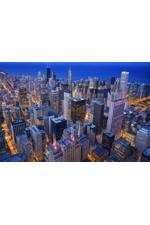 From the Desk of Jim Eccleston at Eccleston Law.
Merrill Lynch has announced plans to discontinue a 2019 pay cut program in a rare concession to its sales force amidst a period of elevated attrition, according to AdvisorHub sources.
Merrill will discontinue a three-year-old policy on January 1 which withheld the first 3% of revenue financial advisors earned each month from counting toward their total payout. The pay cut, which was capped at $4,000 of eligible fees and commissions, was implemented to slow a rise in compensation that was outpacing revenue. However, the policy was unpopular among company veterans, according to sources.
While competitive attrition increased to 5% in the first half of 2021, Merrill President Andy Seig stood by the pay cut program in an October 2021 town hall call where Seig claimed that the program "brought pay rates in-line with competitors." The policy reversal appears to attempt to give advisors a boost when managed account fees have taken a hit amidst the market downturn, according to an advisor with the firm. The advisor further noted that Merrill has been earning more on client cash due to rising interest rates, but Merrill does not have to share the revenue with advisors. The pay cut from the 3% withholding constitutes a difference of nearly $505 per month for a financial advisor who generates an average of $42,000 per month.
Eccleston Law LLC represents investors and financial advisors nationwide in securities, employment, regulatory and disciplinary matters.
Tags: eccleston, eccleston law, advisors, law