Merrill Lynch Seeks TRO to Stop Transitioning Tennessee Advisor Team
Posted on April 2nd, 2021 at 9:39 AM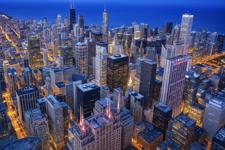 From the Desk of Jim Eccleston at Eccleston Law LLC:
Merrill Lynch has requested that a judge block a team of Wells Fargo Advisors from contacting their former customers, purportedly in violation of their employment and bank referral agreements. The advisor team generated around $5.3 million in revenue and managed $680 million in customer assets during its time at Merrill Lynch.
Merrill's complaint alleges that the advisors improperly removed customer information and solicited 31 customers whom Merrill referred to them. The firm stated, "Merrill remains a signatory to the Protocol for Broker Recruiting (Protocol), which allows brokers to take limited customer information and contact customers, customer leads from the bank are carved out from its legal protections."
Merrill stated in the complaint that "financial advisors are only entitled to the protections of the Protocol and permitted to solicit the clients they serviced at their prior firm if they act in good faith during the transition of employment."
Merrill accused the team of scheduling meetings with their former bank-referred customers and sending account transfer packets to several as well. Two customers "reported confusion" to Merrill about the Wells Fargo "solicitation packages" they received.
Merrill stated the advisor's actions risked "imminent, irreparable harm" to the firm by "emboldening other financial advisors to disregard their contractual obligations." Merrill also noted that the team's actions could embolden Merrill's competition to tortiously interfere with their customer relationships.
Eccleston Law LLC represents financial advisors nationwide. Please contact us to discuss any issues that you may have.
Tags: eccleston, eccleston law, merrill lynch