Merrill Lynch Pays $40 Million to Settle Broker Churning
Posted on January 7th, 2020 at 1:23 PM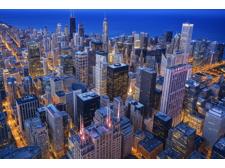 From the Desk of Jim Eccleston at Eccleston Law LLC:
Churning allegations involving a former Bank of America's Merrill Lynch ("Merrill Lynch") broker have cost the wirehouse $40 million, and it still faces another costly complaint from another customer related to the same broker.
According to a recent InvestmentNews article, Merrill Lynch settled one case that had been pending in arbitration with the Financial Industry Regulatory Authority ("FINRA"). The wirehouse fired the broker involved, who had worked for Merrill since 2007.
Specifically, Robert Levine, a co-founder of the former Cabletron System, which made computer-networking equipment, alleged "unsuitable investment recommendations, excessive trading, and misrepresentation from February 2012 until December 2017."
According to FINRA's BrokerCheck, another claim is still pending for more than $42 million in alleged damages. It comes from Craig Benson, Levine's co-founder at Cabletron, and a former governor of New Hampshire.
The attorneys of Eccleston Law LLC represent investors and advisors nationwide in securities and employment matters. The securities lawyers at Eccleston Law also practice a variety of other areas of practice for financial investors and advisors including Securities Fraud, Compliance Protection, Breach of Fiduciary Duty, FINRA Matters, and much more. Our attorneys draw on a combined experience of nearly 65 years in delivering the highest quality legal services. If you are in need of legal services, contact us to schedule a one-on-one consultation today.
Related Attorneys: James J. Eccleston
Tags: james eccleston, eccleston law, eccleston law llc, eccleston, merrill lynch, broker chruning, wirehouse, finra