Merrill Lynch Granted "Limited" TRO to Enjoin Wells Fargo Team in Tennessee
Posted on April 15th, 2021 at 8:52 AM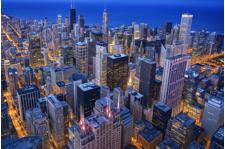 From the Desk of Jim Eccleston at Eccleston Law LLC:
A Tennessee judge has issued a "limited" temporary restraining order (TRO) against a Wells Fargo Advisors team. The judge issued a "very limited" ban on customer contact for 31 clients referred to the Nashville-based team. According to the court order, the judge described Merrill's bid to block the advisor team from contacting their entire list of former customers as "too broad and drastic."
The case highlights the challenges of navigating various carve-outs from the Protocol for Broker Recruiting (Protocol), an industry agreement that permits advisors to take certain client information and to solicit their former customers when transitioning among signatory firms.
Both Wells and Merrill ascribe to the Protocol. However, Merrill argued in its complaint that the bank referral program customers were exempt from the protections of the Protocol. According to Merrill, by "taking customer contact information for the 31 customers and contacting at least two of them, the team had nullified the entire agreement, which requires departing advisors to act in good faith."
The Tennessee-based advisor team maintained that they did not understand which clients were covered by the referral programs and said they already had agreed to wipe contact information for them and not solicit them after Merrill raised concerns.
Merrill's complaint took issue with a large "multifaceted trust and family household" that was part of the referral program. The advisor team reached out to the family about moving accounts and was in the process of setting up a formal meeting.
Merrill has filed a parallel claim for damages and a permanent injunction against the team with the Financial Industry Regulatory Authority's arbitration forum.
Eccleston Law LLC represents investors and financial advisors nationwide. Please contact us to discuss any issues that you may have.
Tags: eccleston, eccleston law, merrill lynch, temporary restraining order