Merrill Lynch Fined for Unregistered Principal
Posted on May 18th, 2020 at 3:02 PM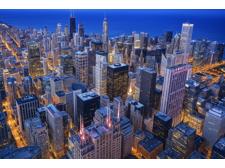 From the Desk of Jim Eccleston at Eccleston Law LLC:
Merrill Lynch agreed to a censure and a $150,000 fine to settle alleged violations with FINRA Enforcement. According to FINRA Enforcement, Merrill Lynch allowed an executive to function as a principal in its prime brokerage business, despite the fact that the executive was not registered with FINRA.
According to a Letter of Acceptance, Waiver and Consent ("AWC") signed by Merrill Lynch on April 29, 2020, an executive with the firm's non-FINRA member affiliate was actively engaged in the management of the firm's prime brokerage business in the United States and exercised managerial decision-making authority. According to FINRA, these management activities included hiring prime brokerage employees, direct supervision of some employees and soliciting business from current and prospective clients. These alleged violations took place between April 2016 and April 2020
FINRA found that this conduct violated NASD Rule 1021 (for conduct prior to October 1, 2018), FINRA Rule 1220 (for conduct on or after October 1, 2018), and FINRA Rule 2010. By signing the AWC, Merrill Lynch accepted and consented to the entry of FINRA's findings, without admitting or denying those findings.
The attorneys of Eccleston Law LLC represent investors and advisors nationwide in securities and employment matters. The securities lawyers at Eccleston Law also practice a variety of other areas of practice for financial investors and advisors including Securities Fraud, Compliance Protection, Breach of Fiduciary Duty, FINRA Matters, and much more. Our attorneys draw on a combined experience of nearly 65 years in delivering the highest quality legal services. If you are in need of legal services, contact us to schedule a one-on-one consultation today.
Related Attorneys: James J. Eccleston
Tags: james eccleston, eccleston law, eccleston law llc, eccleston, merrill lynch, finra, awc