Merrill Lynch Discharges Veteran Advisors for Training Violations
Posted on July 8th, 2020 at 3:35 PM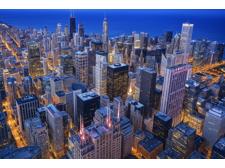 From the Desk of Jim Eccleston at Eccleston Law LLC:
Richard A. Hogan and Christopher R. Berry were terminated by Merrill Lynch Wealth Management after the firm discovered that Hogan and Berry failed to personally complete mandatory firm training. Hogan and Berry lead the Arc Group, a five-person team with between $3 and $4 million in annual revenue. Hogan appeared regularly on the Financial Times "Top 400 Financial Advisor" list, as well as Barron's "Top 1,200 Advisor" list.
According to the Form U5 submitted to FINRA by Merrill Lynch, Hogan and Berry were discharged for "failure to adequately safeguard personal log-on credentials and to personally complete mandatory Firm training." Additionally, Merrill Lynch reported that Hogan was also discharged for "the introduction of clients to third parties for the purpose of such clients making investments not offered or sponsored by the Firm" as well as "co-investing with such clients without disclosure to or approval by the Firm."
Merrill Lynch discharged a high-producing advisor, Bruce K. Lee, for similar training violations in 2018. That discharge led to a FINRA investigation which resulted in Lee being fined $15,000 and suspended for 18 months.
The attorneys of Eccleston Law LLC represent investors and advisors nationwide in securities and employment matters. The securities lawyers at Eccleston Law also practice a variety of other areas of practice for financial investors and advisors including Securities Fraud, Compliance Protection, Breach of Fiduciary Duty, FINRA Matters, and much more. Our attorneys draw on a combined experience of nearly 65 years in delivering the highest quality legal services. If you are in need of legal services, contact us to schedule a one-on-one consultation today.
Related Attorneys: James J. Eccleston
Tags: eccleston law, james eccleston, merrill lynch, vteran advisors, firm training