Merrill Drops TRO Bid After RBC Team Returns iPads
Posted on June 23rd, 2021 at 12:08 PM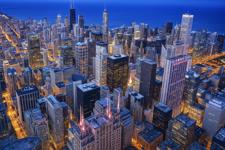 From the Desk of Jim Eccleston at Eccleston Law:
After filing for a TRO in early June, Merrill Lynch has elected to dismiss a federal lawsuit against a Maryland-based team that left for RBC Wealth Management. According to Merrill, the agreement occurred after the advisors returned iPads that the team allegedly used to capture photos of customer account information. The advisors also assured Merrill out of court that they would adhere to non-solicitation provisions. However, Merril announced it would be "continuing our remaining claims" for damages in arbitration with the Financial Industry Regulatory Authority (FINRA).
The RBC team is led by Gordon Scott Wallace, who joined Merrill in 1989. Both Merrill and RBC are members of the Protocol for Broker Recruiting, which is an agreement that enables advisors who transfer between signatory firms to bring limited client information and to solicit clients without restriction. Nevertheless, Merrill argued that the team's use of iPads to capture photos of client account information crossed the line and effectively nullified the protections of the Protocol.
Eccleston Law LLC represents investors and financial advisors nationwide in securities, employment, regulatory and disciplinary matters.
Tags: eccleston, eccleston law, merrill lynch, tro