Members of Law Firm, Baker Donelson Linked to $100 Million Ponzi Scheme
Posted on May 18th, 2018 at 4:11 PM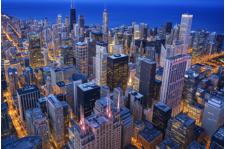 From the Desk of Jim Eccleston at Eccleston Law LLC:
Two professionals from the law firm of Baker Donelson, partner, Jon Seawright and senior public policy advisor and non-lawyer, Brent Alexander have been linked to loaning money to Ponzi-scheme operator, Arthur Lamar Adams and his company Madison Timber Properties, LLC. Mr. Adams was charged in federal court with two counts of wire fraud for defrauding more than 250 investors out of approximately $100 million.
According to the criminal complaint, from as early as 2011 and continuing through April 2018, Mr. Adams solicited loans in the form of promissory notes from his company, Madison Timber Properties LLC. Instead of investing the funds he received, Mr. Adams used the funds for his personal benefit and to make payments due and owed to other investors, in a Ponzi-scheme like manner.
Furthermore, court records indicate that Madison Timbers received money from a company named Alexander Seawright LLC, which is owned by Mr. Alexander and Mr. Seawright.
Eccleston Law is investigating this Ponzi-scheme. Those with information should contact our law firm.
The attorneys of Eccleston Law LLC represent investors and advisors nationwide in securities and employment matters. The securities lawyers at Eccleston Law also practice a variety of other areas of practice for financial investors and advisors including Securities Fraud, Compliance Protection, Breach of Fiduciary Duty, FINRA Matters, and much more. Our attorneys draw on a combined experience of nearly 65 years in delivering the highest quality legal services. If you are in need of legal services, contact us to schedule a one-on-one consultation today.
Related Attorneys: James J. Eccleston
Tags: Eccleston, Eccleston Law, Eccleston Law LLC, James Eccleston