Members of Congress Ask the Office of the Comptroller of the Currency to Punish Several Banks Connected to Ponzi Scheme
Posted on August 21st, 2017 at 4:13 PM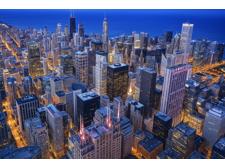 From the Desk of Jim Eccleston at Eccleston Law LLC:
In a letter dated August 8th, 2017, Reps Roger Williams (R-Texas), Bill Posey (R-Florida), Charlie Crist (D-Florida), and Vicente González (D-Texas) called on acting Comptroller Keith Noreika to discipline several banks for holding funds during a mid-2000s Ponzi scheme.
The Ponzi scheme at issue was orchestrated by Allen Stanford, who allegedly stole billions from customers who thought that they were purchasing certificates of deposits. Mr. Stanford was sentenced in 2012 and will spend the rest of his life in prison.
The congressmen in their letter assert that all banks, including TD Bank, who held Ponzi scheme funds for Mr. Stanford, should be accountable for their involvement because they acted as U.S. connections to Mr. Stanford's Antigua-based bank. Furthermore, the letter requests that the banks involved pay restitution to the victims of the Ponzi scheme.
The attorneys of Eccleston Law LLC represent investors and advisors nationwide in securities and employment matters. The securities lawyers at Eccleston Law also practice a variety of other areas of practice for financial advisors including Broker Litigation & Arbitration, Strategic Consulting Services, Regulatory Matters, Transition Contract Review, and much more. Our attorneys draw on a combined experience of nearly 65 years in delivering the highest quality legal services. If you are in need of legal services, contact us to schedule a one-on-one consultation today.
Related Attorneys: James J. Eccleston
Tags: Eccleston, Eccleston Law, James Eccleston, Eccleston Law LLC