Mediocre Performance of Hedge Funds Hidden By Reporting Biases
Posted on September 1st, 2015 at 2:27 PM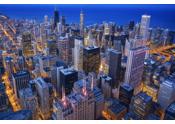 From the Desk of Jim Eccleston at Eccleston Law LLC:
According to a recent study, the average annualized return for the hedge fund industry since 1996 decreases from 12.6 percent to just 6.3 percent after the biases that hedge funds used to compile their results are removed from the data.
The main biases include "backfill bias" or "instant history bias", which means hedge funds generally begin reporting their returns to the database once they have results worth bragging about. That bias greatly can boost the average return.
The second major bias is known as "extinction bias". Since funds can stop reporting to the database at any time, extinction bias can remove unattractive or poor performance results from the database. In 2014, the attrition rate rose to 26 percent in the database , suggesting that either the number of hedge funds is declining or that fewer hedge funds are choosing to report their returns
The attorneys of Eccleston Law LLC represent investors and advisers nationwide in securities and employment matters. Our attorneys draw on a combined experience of nearly 65 years in delivering the highest quality legal services.
Related Attorneys: James J. Eccleston
Tags: Eccleston Law LLC, James Eccleston, eccleston, Eccleston Law, hedge funds,