Maximum Prison Sentence Given to Perpetrator of $1.3B Ponzi Scheme
Posted on October 17th, 2019 at 5:23 PM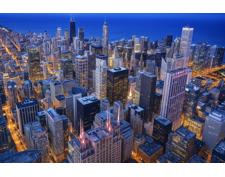 From the Desk of Jim Eccleston at Eccleston Law LLC:
Robert H. Shapiro, former CEO of Woodbridge Group, will serve 25 years in prison for perpetrating a $1.3 billion Ponzi scheme, causing the loss of roughly $470 million for over 8,000 investors.
Shapiro will serve the maximum penalty for the Ponzi scheme, which included a complex web of phony real estate investments and unregistered Florida-based funds. A large portion of the victims were elderly and retired military personnel who invested life savings and retirement funds.
Woodbridge Group, now bankrupt, was cleared last year to liquidate its $629 million estate and begin repaying victims of the scheme. Shapiro, separately, has surrendered several personal assets and was ordered to pay a $100 million civil penalty along with disgorging $18.5 million. Shapiro's co-defendants and former Woodbridge Directors of Investment, Dane R. Roseman and Ivan Acevedo, are due to go on trial next year.
The attorneys of Eccleston Law LLC represent investors and advisors nationwide in securities and employment matters. The securities lawyers at Eccleston Law also practice a variety of other areas of practice for financial investors and advisors including Securities Fraud, Compliance Protection, Breach of Fiduciary Duty, FINRA Matters, and much more. Our attorneys draw on a combined experience of nearly 65 years in delivering the highest quality legal services. If you are in need of legal services, contact us to schedule a one-on-one consultation today.
Related Attorneys: James J. Eccleston
Tags: james eccleston, eccleston law, eccleston law llc, eccleston, ponzi scheme, woodbridge group, robert shapiro