Massachusetts Seeks to Revoke Robinhood's License To Do Business in Massachusetts
Posted on April 23rd, 2021 at 9:17 AM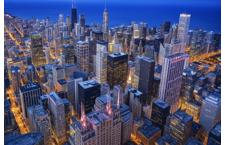 From the Desk of Jim Eccleston at Eccleston Law LLC:
After alleging that Robinhood encourages inexperienced investors to place risky trades without reasonable limits, Massachusetts regulators now seeks the revocation of Robinhood's broker-dealer license in Massachusetts.
Massachusetts Secretary of State Bill Galvin seeks the revocation in a revised administrative case announced shortly after Robinhood sued in state court in Boston to challenge a fiduciary standard of conduct Galvin's office adopted last year.
The online brokerage firm has sued to invalidate a new rule underlying the case. In a blog post, Robinhood called the regulator "elitist" and said that Massachusetts was seeking to "reinstate the financial barriers that Robinhood was founded to break down."
Galvin had announced the case against Robinhood before the social media and retail investor-driven rally in stocks like GameStop
Eccleston Law LLC represents investors and financial advisors nationwide. Please contact us to discuss any issues that you may have.
Tags: eccleston, eccleston law, robinhood