Massachusetts Securities Regulator Sues SEC to Overturn New Rules for Startups
Posted on May 27th, 2015 at 2:58 PM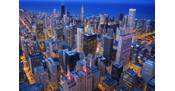 From the Desk of Jim Eccleston at Eccleston Law LLC:
William Galvin, the Massachusetts securities regulator, has filed a lawsuit against the SEC to overturn a recently adopted rule that he claims curtails state oversight of stock offerings by small and emerging companies.
In April, the SEC adopted Regulation A+. The new regulation seeks to ease the registration requirements for start-up companies that wish to raise up to $50 million. Under the rule, offerings of up to $20 million would have to be filed with the state and the SEC. Those between $20 million and $50 million would require SEC registration only.
The North American Securities Administrators Association had been touting a coordinated review initiative for Regulation A+.
State regulators strongly resisted the rule, arguing it pre-empted their oversight of a portion of the market they are best situated to oversee.
According to Mr. Galvin, the SEC rule was vague in its definition of the kind of investor who qualifies to purchase the small offerings. It did not place net worth or salary restrictions, which means that local businesses could target retail investors in the area.
The state of Montana also has filed a suit against the rule.
The attorneys of Eccleston Law LLC represent investors and advisers nationwide in securities and employment matters. Our attorneys draw on a combined experience of nearly 65 years in delivering the highest quality legal services.
Related Attorneys: James J. Eccleston
Tags: Eccleston Law LLC, James Eccleston, eccleston, Eccleston Law, North America Securities Administrators Association, SEC,