Massachusetts Securities Division Investigates Kickback Conflict with Brokerage Firms
Posted on September 8th, 2017 at 4:57 PM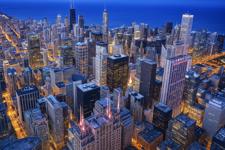 From the Desk of Jim Eccleston at Eccleston Law LLC:
The Massachusetts Securities Division has requested information from seven of the largest brokerage firms in the United State to determine whether broker rebates or kickbacks prevent ordinary investors from getting the best price for their trades. The letter request was sent to Fidelity, Charles Schwab & Co., Scottrade, TD Ameritrade, E-Trade Financial, Edward D. Jones, and Morgan Stanley.
More specifically, Massachusetts sent letters to retail brokerage firms requesting them to review their practice of sending their customer orders to other firms, known in the business as wholesalers or market makers, in exchange for payments. Even though exchanges have long paid traders for orders, this practice has been accelerated because of electronic trading and the increase in the number of exchanges and trading sites. Massachusetts' goal in this review is to determine if this practice hurts ordinary investors by creating an environment where the broker or trader is motivated to pick the exchange that offers a rebate versus the one that would get the best price for a particular trade.
The attorneys of Eccleston Law LLC represent investors and advisors nationwide in securities and employment matters. The securities lawyers at Eccleston Law also practice a variety of other areas of practice for financial advisors including Broker Litigation & Arbitration, Strategic Consulting Services, Regulatory Matters, Transition Contract Review, and much more. Our attorneys draw on a combined experience of nearly 65 years in delivering the highest quality legal services. If you are in need of legal services, contact us to schedule a one-on-one consultation today.
Related Attorneys: James J. Eccleston
Tags: Jim Eccleston, Eccleston Law, Eccleston Law LLC, Eccleston, security, brokerage, conflict