Massachusetts Regulators Charge Broker-Dealer Over Unsuitable Sales of Leveraged ETFs
Posted on March 8th, 2022 at 11:31 AM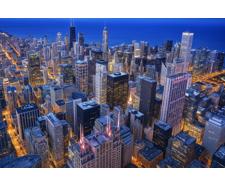 From the Desk of Jim Eccleston at Eccleston Law:
Massachusetts securities regulators have charged a broker-dealer with allegedly failing to adequately monitor advisors who sold unsuitable leveraged exchange-traded funds (ETFs) through another firm, which caused investors to lose $2.3 million.

Massachusetts regulators allege that Purshe Kaplan Sterling Investments enabled dually registered advisors to complete numerous transactions involving leveraged ETFs without oversight while working as investment advisor representatives for Harvest Group Wealth Management of Waltham, Massachusetts. The conduct occurred between August 2017 and April 2020, according to a complaint filed by William Galvin, Massachusetts secretary of the commonwealth.

According to Galvin, investors held the leveraged ETFs for longer than the one day recommended for the products. The Financial Industry Regulatory Authority (FINRA) previously instructed its member firms in 2009 that leveraged ETFs are unsuitable for ordinary investors if they will be held for more than one day. Galvin and Massachusetts securities regulators are seeking restitution for the harmed investors as well as a censure and administrative fine. The complaint alleges that Purshe Kaplan Sterling Investments violated FINRA rules on monitoring outside business activities (OBAs) by failing to oversee its advisors' transactions at Harvest Group.

Eccleston Law LLC represents investors and financial advisors nationwide in securities, employment, regulatory and disciplinary matters.