Massachusetts Investment Adviser Pleads Guilty to Stealing More Than $3 Million From Clients
Posted on November 21st, 2018 at 3:47 PM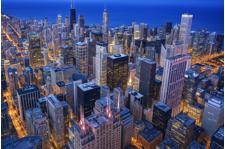 From the Desk of Jim Eccleston at Eccleston Law LLC:
Cape Code investment adviser, Kimberly Pine Kitts has pled guilty in U.S. District Court to defrauding clients out of $3 million by using an aggressive scheme to carry out fraud, wire fraud and aggravated identity theft.
Kitts, formerly registered with Royal Alliance, also owned and operated Marquis Consulting, and used the company to steal funds from seven clients through 82 unauthorized withdrawals beginning in 2011. Notably, Kitts marketed herself as a CPA and Ph.D. in economics, neither of which were true, in order to attract clients to invest with her and her company.
Moreover, Kitts allegedly used the stolen funds to fund her lavish lifestyle, including the purchase of several luxury vehicles and vacations.
Kitts misappropriated client funds by forging signatures on withdrawal requests from variable annuities and wire authorizations from client brokerage accounts. In order to avoid client scrutiny, Kitts falsified account statements and even created phony Schedule C tax forms to send to her clients.
In addition to the criminal charges, the SEC has filed a similar complaint against Kitts in federal court, seeking a permanent injunction against her and the disgorgement of any ill-gotten gains plus prejudgment interest and civil penalties.
Eccleston Law is investigating the fraudulent activities of Kimberly Pine Kitts. Those with information should contact our law firm.
The attorneys of Eccleston Law LLC represent investors and advisors nationwide in securities and employment matters. The securities lawyers at Eccleston Law also practice a variety of other areas of practice for financial investors and advisors including Securities Fraud, Compliance Protection, Breach of Fiduciary Duty, FINRA Matters, and much more. Our attorneys draw on a combined experience of nearly 65 years in delivering the highest quality legal services. If you are in need of legal services, contact us to schedule a one-on-one consultation today.
Related Attorneys: James J. Eccleston
Tags: james eccleston, eccleston law, eccleston law llc, eccleston, investing, fraud, wire fraud, kimberly pines