Massachusetts Hedge Fund Manager Faces Federal Fraud Charges For Running a Ponzi Scheme
Posted on July 5th, 2017 at 4:47 PM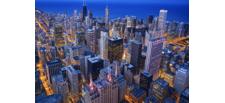 From the Desk of Jim Eccleston at Eccleston Law LLC:
Massachusetts hedge fund manager, Yasuna Murakami, operated Boston-area based MC2 Capital and MC2 Canada. He has been charged by the SEC in the U.S. District Court for the District of Massachusetts and the U.S. Attorney's Office for the District of Massachusetts also has brought criminal wire fraud charges against him.
According the SEC complaint, Murakani along with his business partner Avi Chiat, allegedly raised money from investors while providing fabricated account statements grossly overstating investment performance. More specially, the SEC alleged that Murakami and Chiat defrauded more than 50 investors in their hedge funds by misleading investors to believe that their investments were profitable. Murakami and Chiat raised more than $15 million from investors.
The SEC alleges that the pair orchestrated the fraud by stealing $8 million of investor funds via wire transfers into accounts they controlled, while using another $1.3 million to make "Ponzi-like" payments to earlier investors as purported investment gains. The complaint alleges that Murakami spent $1.8 million of the misappropriated money to pay off large balances on his personal credit card.
As a result of the fraud, investors lost more than $11.2 million.
The attorneys of Eccleston Law LLC represent investors and advisors nationwide in securities and employment matters. The securities lawyers at Eccleston Law also practice a variety of other areas of practice for financial advisors including Broker Litigation & Arbitration, Strategic Consulting Services, Regulatory Matters, Transition Contract Review, and much more. Our attorneys draw on a combined experience of nearly 65 years in delivering the highest quality legal services. If you are in need of legal services, contact us to schedule a one-on-one consultation today.
Related Attorneys: James J. Eccleston
Tags: Eccleston, Eccleston Law, James Eccleston, Eccleston Law LLC