Massachusetts Fines LPL Financial for Faulty Variable Annuities Switches
Posted on October 28th, 2014 at 8:19 AM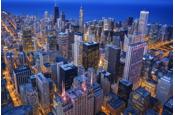 From the Desk of Jim Eccleston at Eccleston Law Offices:
Massachusetts securities regulators have fined LPL Financial for oversight failure associated with its sales of variable annuities.
LPL agreed to reimburse senior citizens $541,000 for surrender charges they paid when they switched variable annuities, marking the second time in four months that the firm has been in state securities regulators' cross hairs over sales and exchanges of variable annuities. Illinois hit LPL the end of June with a $2 million fine and ordered to pay $820,000 in restitution, for failing to maintain adequate books and records documenting variable annuity exchanges, known as 1035 exchanges.
LPL Financial recently has been the focus of regulators for sales of high commission products such as variable annuities and non-traded REITs.
The attorneys of Eccleston Law Offices represent investors and advisers nationwide in securities and employment matters. Our attorneys draw on a combined experience of nearly 50 years in delivering the highest quality legal services.
Related Attorneys: James J. Eccleston
Tags: LPL Financial, Massachusetts, securities, REITs, annuities, James Eccleston, Eccleston Law Offices