Massachusetts Charges Morgan Stanley For Unethical Behavior
Posted on October 7th, 2016 at 3:19 PM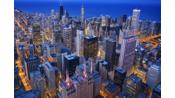 From the Desk of Jim Eccleston at Eccleston Law LLC:
The state of Massachusetts has charged Morgan Stanley Smith Barney for conducting a sales contest among its financial advisers to encourage clients to borrow money against their brokerage accounts. Massachusetts asserted in its complaint that the sales contest was unethical because it violated the financial advisers' fiduciary duty to their clients by recommending that they take on debt with securities serving as collateral.
From January 2014 until April 2015, 30 advisers participated in the contest. The contest which was closely monitored by Morgan Stanley Management generated $24 million in new loans and advisers could earn $1,000 for 10 loans, $3,000 for 20 loans and $5,000 for 30 loans. Massachusetts is seeking a censure, cease and desist, and "equitable relief" for customers who took out the loans. Massachusetts is also seeking an administrative fine.
The charge against Morgan Stanley comes in the wake of Wells Fargo's $185 million fine from regulators and the firing of 5,300 Wells Fargo employees regarding its cross selling program for retail banking customers.
The attorneys of Eccleston Law LLC represent investors and advisers nationwide in securities and employment matters. The securities lawyers at Eccleston Law also practice a variety of other areas of securities for financial advisors including breakaway broker services, employment matters, strategic consulting and counseling, broker litigation and arbitration,whistleblower actions, and much more. Our attorneys draw on a combined experience of nearly 65 years in delivering the highest quality legal services. If you are in need of legal services, contact us to schedule a one-on-one consultation today.
Related Attorneys: James J. Eccleston
Tags: Eccleston, Eccleston Law, James Eccleston, Eccleston Law LLC, Morgan Stanley, borrow money, financial advisers, equitable relief, loans, Wells Fargo