Massachusetts Charges Fidelity over Unregistered Advisors
Posted on November 17th, 2015 at 9:25 AM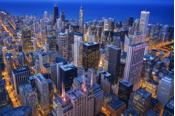 From the Desk of Jim Eccleston at Eccleston Law LLC:
Massachusetts securities division has charged Fidelity Brokerage Services LLC with knowingly allowing unregistered individuals to act as investment advisors for Fidelity customers.
Fidelity allowed more than a dozen unregistered individuals to use trading authorizations for more than 300 accounts, despite internal concerns that the individuals should be registered as investment advisors.
However, Fidelity's own procedures require the termination of a trading authorization if an unregistered individual conducting advisory business. Moreover the firm was well aware that fees were being deducted from customer accounts and paid to the unregistered advisors.
The firm's "willful ignorance" in allowing unregistered persons to trade customer accounts put its customers at risk.
The attorneys of Eccleston Law LLC represent investors and advisers nationwide in securities and employment matters. Our attorneys draw on a combined experience of nearly 65 years in delivering the highest quality legal services.
Related Attorneys: James J. Eccleston
Tags: Eccleston, Eccleston Law, Eccleston Law LLC, James Eccleston,