Maryland Legislature Introduces Fiduciary Duty Legislation for Brokers and Insurance Agents
Posted on February 11th, 2019 at 1:25 PM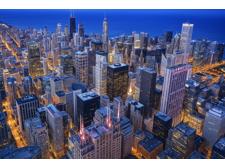 From the Desk of Jim Eccleston at Eccleston Law LLC:
The Maryland State Senate has introduced a bill called the Financial Consumer Protection Act of 2019, which would require that both brokers and insurance agents owe a fiduciary duty to their customers.
More specifically, according to the proposed legislation, both brokers and insurance agents doing business in Maryland would be required to act in the best interest of their customers, regardless of the firm's and their own financial interests. Furthermore, registered investment advisers also are included in this piece of legislation, even though they already owe a fiduciary duty to their own clients pursuant to SEC rules.
This proposed legislation follows other states such as Nevada, New Jersey, and Washington in their attempt to advance their own fiduciary regulations after the SEC proposed its rather limited best-interest advice standard.
Nevertheless, the Financial Consumer Protection Act of 2019 and other similar initiatives have been heavily criticized by industry professionals. These industry critics argue that when faced with a fiduciary standard, many firms will eliminate commission-based services relied upon by individual investors with small accounts.
According to the state of Maryland, the House of Delegates also is scheduled to introduce its version of the Financial Consumer Protection Act of 2019 later this month.
The attorneys of Eccleston Law LLC represent investors and advisors nationwide in securities and employment matters. The securities lawyers at Eccleston Law also practice a variety of other areas of practice for financial investors and advisors including Securities Fraud, Compliance Protection, Breach of Fiduciary Duty, FINRA Matters, and much more. Our attorneys draw on a combined experience of nearly 65 years in delivering the highest quality legal services. If you are in need of legal services, contact us to schedule a one-on-one consultation today.
Related Attorneys: James J. Eccleston