Maryland Advisor Illegally Solicited $13 Million from Investors
Posted on September 8th, 2015 at 12:33 PM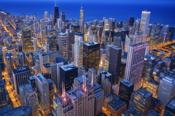 From the Desk of Jim Eccleston at Eccleston Law LLC:
A former Maryland investment advisor, James R. Glover, has been barred by the SEC for illegally raising more than $13 million from investors in a real estate scam.
Glover was a registered rep from 1998 to 2012 at Signator Investors Inc., a registered broker-dealer and investment advisor.
While employed at Signator, Glover illegally raised $13.5 million from 125 people to invest in Colonial Tidewater Realty Income Partners LLC. As the managing member of Colonial Tidewater, Glover told investors that Colonial Tidewater was a Signator sanctioned investment. In fact, it was not. Further, Glover failed to disclose to investors that he personally was involved with Colonial Tidewater.
The attorneys of Eccleston Law LLC represent investors and advisers nationwide in securities and employment matters. Our attorneys draw on a combined experience of nearly 65 years in delivering the highest quality legal services.
Related Attorneys: James J. Eccleston
Tags: Eccleston Law LLC, James Eccleston, eccleston, Eccleston Law, SEC