Man Charged by SEC for Scam Related to Cannabis Company
Posted on September 10th, 2020 at 2:36 PM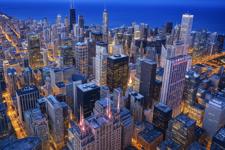 From the Desk of Jim Eccleston at Eccleston Law LLC:
The U.S. Securities and Exchange Commission ("SEC") has charged Geoffrey Thompson with violations related to the sale of securities in Covalent Collective, a cannabis company founded by Thompson. According to the SEC, Thompson raised $19 million from investors by selling unregistered securities. The SEC further alleged that Covalent Collective never began operations and that Thompson misappropriated $2.7 million in investor funds.
According to the SEC, Thompson began selling various securities related to Covalent Collective in 2014, including promissory notes, special warrants and common stock. The SEC alleged that Thompson sold these securities to 500 investors. However, according to the SEC, none of the securities were registered with the SEC.
This is not Thompson's first encounter with the SEC. He was previously charged in 2017 with misleading investors in regards to Accelera Innovations Inc., a company run by Thompson. In that case, Thompson was alleged to have sold almost $2 million in unregistered securities. Thompson consented to an entry of judgment in that matter earlier this year, which banned Thompson from serving as an officer or director of a public company, among other restrictions.
In the new case regarding Covalent Collective, the SEC is seeking a lifetime ban from the securities industry for Thompson, as well as disgorgement, prejudgment interest and civil penalties.
The attorneys of Eccleston Law LLC represent investors and advisors nationwide in securities and employment matters. The securities lawyers at Eccleston Law also practice a variety of other areas of practice for financial investors and advisors including Securities Fraud, Compliance Protection, Breach of Fiduciary Duty, FINRA Matters, and much more. Our attorneys draw on a combined experience of nearly 65 years in delivering the highest quality legal services. If you are in need of legal services, contact us to schedule a one-on-one consultation today.
Tags: SEC, scam, cannabis, Covalent Collective