LPL's New Employee Model
Posted on January 31st, 2020 at 5:01 PM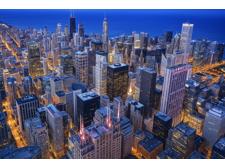 From the Desk of Jim Eccleston at Eccleston Law LLC:
LPL Financial is pushing its new employee affiliation model and other new channels in its continuing endeavor to add financial advisors and customer assets. LPL began marketing its "premium" channel to wirehouse reps in the fall. LPL is encouraged by the growing pipeline of interested advisors.
LPL has plans to roll out two other affiliation models later this year, including one in the second quartet and one later this year. One is an employee channel created by LPL's purchase of Allen & Company of Florida last August. LPL is crafting an offering for independent registered investment advisors who are 100% fee-based, as opposed to the hybrid brokerage advisory practice of most of its sales force.
LPL's multi-strategy is a mirror image of some conventional firms that have expanded through independent channels. Raymond James and Wells Fargo offer independent contractor and RIA channels to supplement their flagship private wealth offices. Much smaller New York-based regional firm Oppenheimer & Co. has said in regulatory filings that is considering an independent channel.
LPL believes that enhanced performance in their traditional markets, combined with the new affiliation models, can drive recruiting results over time. LPL reported a 2% jump in its sales force during the fourth quarter as it added a net 115 brokers.
LPL closed out 2019 with 16,464 advisors, up 355 from 12 months earlier. The newly added brokers oversaw $35 billion under their former affiliations, a record potential asset-build for LPL. The firm added 554 brokers, gross, last year, but the net number was impacted by the departure of Independent Financial Partners, a Florida affiliate that set up its own broker-dealer last May.
LPL is currently absorbing higher expenses because of recruiting volume. The firm's expenses were up to 11% to $1.25 billion by a 12% increase in compensation and benefits costs. The amount of "transition assistance" or recruiting bonuses that amortized during the quarter rose 23% to $26.1 million in the quarter.
LPL added a net $8.8 billion in net new assets in the fourth quarter, up 5% from the 2018 quarter. The average LPL broker generated $246,000 in annualized revenue in the fourth quarter, also a 5% increase from the 2018 quarter. The firm saw 5% increases in those areas, yet LPL remains well below the million-dollar-plus averages that wirehouses such as Morgan Stanley, Merrill Lynch and UBS Wealth Management report.
The attorneys of Eccleston Law LLC represent investors and advisors nationwide in securities and employment matters. The securities lawyers at Eccleston Law also practice a variety of other areas of practice for financial investors and advisors including Securities Fraud, Compliance Protection, Breach of Fiduciary Duty, FINRA Matters, and much more. Our attorneys draw on a combined experience of nearly 65 years in delivering the highest quality legal services. If you are in need of legal services, contact us to schedule a one-on-one consultation today.
Related Attorneys: James J. Eccleston
Tags: james eccleston, eccleston law, eccleston law llc, eccleston, lpl financial, affiliation model, raymond james