LPL Implements New Policy to Put Pressure on Affiliates to Recruit Advisers to its Corporate Registered Investment Adviser
Posted on September 27th, 2017 at 10:12 AM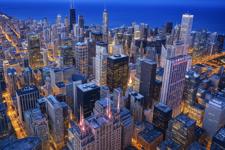 From the Desk of Jim Eccleston at Eccleston Law LLC:
LPL Financial has announced in a memo that it is instituting a new policy which will affect advisers who want to use outside RIAs instead of LPL's corporate RIA.
More specifically, the memo states that, effective on November 20th, any adviser already affiliated with or planning on joining LPL will be required to have at least $50 million of LPL-custodied advisory assets in order to affiliate with an outside RIA. However, according to LPL there are exceptions to this new policy relating to certain W-2 employees and retirement plan advisers. Moreover, existing advisers already using outside RIAs will be unaffected by the rule changes.
LPL management cited the Department of Labor's fiduciary rule as one of the main reasons for implementing this new policy.
The attorneys of Eccleston Law LLC represent investors and advisors nationwide in securities and employment matters. The securities lawyers at Eccleston Law also practice a variety of other areas of practice for financial advisors including Broker Litigation & Arbitration, Strategic Consulting Services, Regulatory Matters, Transition Contract Review, and much more. Our attorneys draw on a combined experience of nearly 65 years in delivering the highest quality legal services. If you are in need of legal services, contact us to schedule a one-on-one consultation today.
Related Attorneys: James J. Eccleston
Tags: Jim Eccleston, Eccleston Law, Eccleston Law LLC, Eccleston, LPL, policy, adviser