LPL Fined $6.5 Million by FINRA
Posted on January 5th, 2021 at 4:11 PM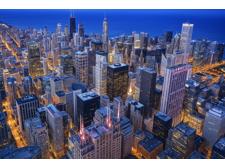 From the Desk of Jim Eccleston at Eccleston Law LLC:
LPL Financial has agreed to pay a $6.5 million fine to settle charges brought by the Financial Industry Regulatory Authority ("FINRA"). FINRA Enforcement alleged that LPL had a number of supervisory failures related to record retention, fingerprinting and screening of associated persons, and consolidated reports.
According to a Letter of Acceptance, Waiver and Consent ("AWC") signed by LPL, from January 2014 to September 2019, the firm failed to establish and maintain a supervisory system reasonably designed to achieve compliance with its record retention obligations. This supervisory failure resulted in LPL failing to retain electronic records in the required format, affecting 87 million records, according to FINRA.
Additionally, FINRA Enforcement found that LPL failed to fingerprint and screen more than 7,000 non-registered associated persons from January 2014 until the end of 2020. According to FINRA, this failure occurred due to a failure to maintain a reasonable supervisory system and procedures regarding the screening of non-registered associated individuals. FINRA also found that LPL allowed a non-registered associated person to remain associated with LPL from January 2017 to September 2019, despite the fact that this individual was subject to a statutory disqualification.
Furthermore, FINRA found that from May 2015 to the end of 2020, LPL failed to establish and maintain a reasonable system for the supervision of consolidated reports. As a result of LPL's failure to adequately supervise consolidated reports, one LPL advisor was able to perpetrate a $1 million Ponzi scheme. LPL later paid restitution to the victims of that Ponzi scheme.
By signing the AWC, LPL accepted and consented to the entry of FINRA's findings, without admitting or denying those findings.
Tags: eccleston, eccleston law, finra, lpl, fines