LPL Financial Reports Record New Assets, And Increased Prom Note Liability
Posted on April 4th, 2019 at 4:51 PM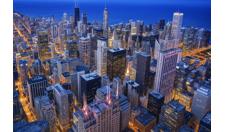 From the Desk of Jim Eccleston at Eccleston Law LLC:
In 2018, LPL Financial reported a record amount of assets that the firm recruited to its brokerage and advisory practices. The firm received $233.3 million of assets in 2018, a 46% increase from the year before.
However, the increase in the firm's recruiting efforts came with a cost to LPL because the independent broker-dealer offered $233.3 million in recruiting loans to transitioning advisors, a 46% increase from 2017.
The recruiting bonuses offered by LPL typically are in the form of forgivable loans, otherwise known as "prom notes." The LPL loans typically are forgiven over a three-to-eight- year period if the advisor remains licensed with their firm.
The loans offered by LPL in 2018 provide 50 basis points on assets transferred to LPL, which is a potentially lucrative deal for advisors. As a reference, most firms offer only 25 to 35 basis points on assets transferred by transitioning advisors.
The attorneys at Eccleston Law assist advisors in planning their transition, negotiating their transition and employment agreements, and defending them when their former firms file litigation and arbitration.
The attorneys of Eccleston Law LLC represent investors and advisors nationwide in securities and employment matters. The securities lawyers at Eccleston Law also practice a variety of other areas of practice for financial investors and advisors including Securities Fraud, Compliance Protection, Breach of Fiduciary Duty, FINRA Matters, and much more. Our attorneys draw on a combined experience of nearly 65 years in delivering the highest quality legal services. If you are in need of legal services, contact us to schedule a one-on-one consultation today.
Related Attorneys: James J. Eccleston
Tags: james eccleston, eccleston law, eccleston law llc, eccleston, lpl financial, lpl loans, loans, prom note