LPL Financial Purchases Independent Broker-Dealer National Planning Holdings
Posted on October 5th, 2017 at 11:30 AM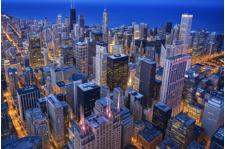 From the Desk of Jim Eccleston at Eccleston Law LLC:
LPL Financial LLC, a wholly owned subsidiary of LPL Financial Holdings Inc., has acquired the independent broker-dealer network of National Planning Holdings, Inc. ("NPH") for an initial purchase price of $325 million. The transaction was simultaneously signed and closed on August 15th. NPH serves as the holding company for the independent broker-dealers INVEST Financial Corporation, Investment Centers of America, Inc., National Planning Corporation and SII Investments, Inc.
LPL Financial's decision to acquire NPH is consistent with the trend to expand the independent model. LPL Financial's acquisition of NPH brings together one of the largest U.S. independent broker-dealer networks in the United States with a similar independent model. In addition, LPL Financial estimates that this transaction could generate $75-$100 million of run-rate earnings by the end of 2018.
According to LPL Financial, the transaction allows LPL Financial to onboard NPH advisors and client assets. Moreover, LPL Financial has promised to make as much as a $123 million contingency payment based on the level of NPH's business which is onboarded. LPL Financial is scheduled to onboard NPH advisors in two waves and plans on completing the onboarding process by mid-2018. LPL Financial expects onboarding costs to total approximately $40-$60 million, which includes the expenses associated with hiring additional staff members to monitor the onboarding process and the costs incurred from account closures and transfer fees.
The securities attorneys at Eccleston Law, LLC assist advisors by offering legal guidance to them during their employment transition. Please contact our law firm at 312.332.0000 for a free consultation.
The attorneys of Eccleston Law LLC represent investors and advisors nationwide in securities and employment matters. The securities lawyers at Eccleston Law also practice a variety of other areas of practice for financial advisors including Broker Litigation & Arbitration, Strategic Consulting Services, Regulatory Matters, Transition Contract Review, and much more. Our attorneys draw on a combined experience of nearly 65 years in delivering the highest quality legal services. If you are in need of legal services, contact us to schedule a one-on-one consultation today.
Related Attorneys: James J. Eccleston
Tags: Jim Eccleston, Eccleston Law, Eccleston Law LLC, Eccleston, LPL, financial