LPL Financial Fined $11.7 Million for Supervisory Failures
Posted on May 12th, 2015 at 11:51 AM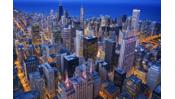 FINRA ordered LPL Financial to pay $11.7 million in fines and restitution for the firm's supervisory failures related to sales of complex products.
According to FINRA, from 2007 to April 2015, LPL failed to properly supervise sales of certain investments, including certain exchange traded funds, variable annuities and nontraded REITs, and also failed to properly deliver more than 14 million trade confirmations to customers. LPL did not have a system in place to monitor the length of time customers held securities in their accounts or to enforce limits on concentrations of those complex products in customer accounts.
LPL's supervisory breakdowns resulted from a sustained failure to devote sufficient resources to compliance programs integral to numerous aspects of its business. For instance, the firm failed to generate proper anti-money laundering alerts, and did not deliver trade confirmations in 67,000 customer accounts.
FINRA also dinged the firm for failing to supervise advertising and other communications, including brokers' use of consolidated reports.
Related Attorneys: James J. Eccleston
Tags: Eccleston Law LLC, James Eccleston, eccleston, Eccleston Law, lpl financial, finra