LPL Could End Up Refunding $8 million to Clients Under a Settlement it Reached with the New Hampshire Bureau of Securities
Posted on June 1st, 2017 at 10:25 AM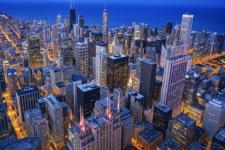 From the Desk of Jim Eccleston at Eccleston Law LLC:
In 2015, a settlement was reached between LPL Financial and the State of New Hampshire as a result of complaints from elderly New Hampshire residents who suffered significant losses after purchasing several non-traded REITS from the firm. In the settlement, LPL paid a $750,000 fine. In addition, LPL offered to pay remediation to any New Hampshire client who was sold a nontraded REITs since 2007, if the sale exceeded LPL's own guidelines or product specific restrictions.
In addition, LPL was required to hire a third-party to review LPL nontraded REIT sales to determine whether they violated those guidelines. As a result of that review, it was determined that over 200 New Hampshire residents are eligible for remediation of about $8 million.
In order to receive a portion of the settlement award, clients who still own those shares will have to tender them back to LPL to receive their settlement funds. Eligible investors soon will receive letters outlining the details of the settlement with LPL.
The attorneys of Eccleston Law LLC represent investors and advisors nationwide in securities and employment matters. The securities lawyers at Eccleston Law also practice a variety of other areas of practice for financial advisors including Broker Litigation & Arbitration, Strategic Consulting Services, Regulatory Matters, Transition Contract Review, and much more. Our attorneys draw on a combined experience of nearly 65 years in delivering the highest quality legal services. If you are in need of legal services, contact us to schedule a one-on-one consultation today.
Related Attorneys: James J. Eccleston
Tags: Eccleston, Eccleston Law, James Eccleston, Eccleston Law LLC