LPL and $775 Million Advisor Part Ways Amid Investigation
Posted on October 8th, 2015 at 9:15 AM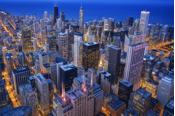 From the Desk of Jim Eccleston at Eccleston Law LLC:
LPL Financial and its top Louisiana advisor split ways last month when received the advisor receiving a Wells Notice revealing an investigation by FINRA. Registration data showed that Garrett Ahrens and his firm, Ahrens Investment Partners, left LPL on August 18th. Associated with LPL since 1998, Mr. Ahrens was ranked as one of Louisiana's top advisors by this year's Barron's, which also quoted his assets to be $775 million.
Mr. Ahrens was notified on August 4th that FINRA was investigating his potential misuse of consolidated reports, which provide a holistic look at client's finances and include accounts held outside the firm. LPL stated that the allegations claimed Mr. Ahrens provided consolidated reports to clients with "false, exaggerated, unwarranted, or misleading" information.
Mr. Ahrens has denied all claims of any wrongdoing. He stated that the reports were specifically requested by customers, and that they acknowledged the statements were purely informational. Mr. Ahrens also divulged that for "well over a year" he had been working with FINRA "regarding consolidated reporting issues". He also stated that his termination from LPL was made of his own accord, separate from the FINRA inquiry.
LPL was fined $11.7 million by FINRA in May for supervisory failures, including failure to monitor the creation and usage of consolidated reports.
On his BrokerCheck record, Mr. Ahrens has eight customer disputes, with all but two being denied. Two others cases, regarding investments in real estate investment trusts, were settled for $875,000 and $97,500.
The attorneys of Eccleston Law LLC represent investors and advisers nationwide in securities and employment matters. Our attorneys draw on a combined experience of nearly 65 years in delivering the highest quality legal services.
Related Attorneys: James J. Eccleston
Tags: Eccleston Law LLC, James Eccleston, eccleston, Eccleston Law, LPL Financial, FINRA