LPL Agrees to Pay Victims of Alleged Scam by Former Advisor
Posted on August 12th, 2020 at 1:29 PM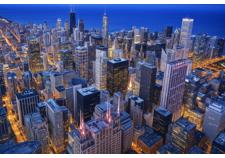 From the Desk of Jim Eccleston at Eccleston Law LLC:
In a previous blog post, we discussed an alleged scam perpetuated by formed LPL Financial advisor, Dain F. Stokes. In the scheme, Stokes allegedly solicited money for an African charity project with ties to Taylor Swift. Now, LPL has agreed to compensate victims of Stokes' alleged scam.
As part of a settlement with the New Hampshire Bureau of Securities Regulation (the "Bureau"), LPL has agreed to pay the investors $576,000 and also pay a $400,000 penalty to the bureau. LPL will also be required to offer to buy back certain variable annuities sold by Stokes to 21 former clients. The Bureau had alleged that LPL failed to supervise Stokes. Additionally, the bureau is conducting an ongoing investigation of Stokes.
Since the scheme was uncovered, Stokes has been barred by FINRA and the SEC. Additionally, there are two pending arbitration claims by investors against Stokes.
The attorneys of Eccleston Law LLC represent investors and advisors nationwide in securities and employment matters. The securities lawyers at Eccleston Law also practice a variety of other areas of practice for financial investors and advisors including Securities Fraud, Compliance Protection, Breach of Fiduciary Duty, FINRA Matters, and much more. Our attorneys draw on a combined experience of nearly 65 years in delivering the highest quality legal services. If you are in need of legal services, contact us to schedule a one-on-one consultation today.
Tags: LPL, Scams, Pay Outs, Alleged Scams, New Hampshire