Lawsuit Filed Against BlackRock for Self-Dealing in its 401(k) Plan
Posted on May 4th, 2017 at 12:14 PM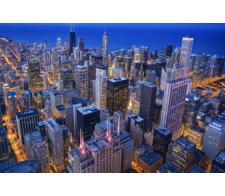 From the Desk of Jim Eccleston at Eccleston Law LLC:
BlackRock Inc. is being sued by a former employee for self-dealing in the company's 401(k) plan. The lawsuit was filed in the U.S. District Court for the Northern District of California.
The former employee in the lawsuit alleged that almost all the fund options in BlackRock's roughly $1.6 billion 401(k) plan are affiliated with BlackRock and thereby actively benefiting the company. Furthermore, because of this significant benefit, the former employee asserted that BlackRock breached its fiduciary duties under the Employee Retirement Income Security Act of 1974.
Specially, in his complaint the former employee pointed to the company's fund structure, whereby BlackRock's proprietary funds "funnel the employees' retirement assets into other BlackRock funds." Moreover, the other BlackRock funds in turn charged additional fees that are not included in the fund expense ratios.
According to the lawsuit, since 2011 this fund structure has caused the plan to suffer losses of $60 million through excessive fees and underperformance.
The attorneys of Eccleston Law LLC represent investors and advisers nationwide in securities and employment matters. The securities lawyers at Eccleston Law also practice a variety of other areas of securities for financial investors including Securities Fraud, Unauthorized Trading, Breach of Fiduciary Duty, Retirement Planning Negligence, and much more. Our attorneys draw on a combined experience of nearly 65 years in delivering the highest quality legal services. If you are in need of legal services, contact us to schedule a one-on-one consultation today.
Related Attorneys: James J. Eccleston
Tags: Eccleston, Eccleston Law, James Eccleston, Eccleston Law LLC