Law Firms Investigate Potential Claims Against Silvergate Capital on Behalf of FTX Customers
Posted on January 9th, 2023 at 3:01 PM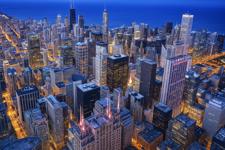 From the Desk of Jim Eccleston at Eccleston Law.
Law firms are investigating potential claims against Silvergate Capital on behalf of FTX customers who wired fiat currency to Alameda Research.
Silvergate is a digital currency company and its platform, the Silvergate Exchange Network, provides payments, lending, and funding solutions for digital currency companies and investors. Law firms are investigating reports that Silvergate allegedly facilitated the transfer of FTX customer funds to Alameda Research.
FTX may have instructed certain investors to wire money through the Silvergate Exchange Network to bank accounts held by Alameda Research, according to sources. Proponents further allege that Silvergate became involved in the FTX scam by maintaining accounts and violating Alameda Research's fiduciary duty.
Eccleston Law LLC represents investors and financial advisors nationwide in securities, employment, regulatory and disciplinary matters.
Tags: eccleston, eccleston law, advisors, law, ftx