Law Firm Found Responsible for Ponzi Scheme Fraud
Posted on July 25th, 2016 at 11:26 AM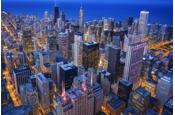 From the Desk of Jim Eccleston at Eccleston Law LLC:
In recent news, Allen Stanford was convicted for his role as the leader of a $7 billion Ponzi scheme. For much of the proceedings, it appeared as if the investors in this enormous Ponzi scheme would receive just a tiny fraction of their initial investments due to Stanford's frivolous spending on a lavish lifestyle. In a recent development, however, a law firm involved with the case paid $35 million to settle claims of its involvement with Stanford.
That firm, Chadbourne & Parke ("C&P"), is a medium sized New York law firm that is well known in the region for its finance work. In 2009, investors involved with the Stanford case sued C&P along with three other law firms (Proskauer RoseLLP, Greenberg Traurig, and Hunton & Williams), for their role in facilitating the Ponzi scheme.
At the peak of the Stanford Financial Group Ponzi scheme, Stanford maintained an estimated $50 billion in investment funds from close to 30,000 clients in 140 countries. Unfortunately for investors, the empire was really a Ponzi scheme and Stanford is now spending the rest of his life in prison.
According to investors' claims, Stanford hired C&P in 2005 for the sole purpose "to help Stanford Financial evade and obstruct securities regulation and enforcement in the United States."
In Stanford's attempt to evade investigation, the company was relocated to the small Caribbean island of Antigua, where Stanford made alliances with the local government. According to prosecutors, Stanford was able to operate his scam uninterrupted due to a "Voodoo-like blood pact" made with the head of the government's Financial Services Regulatory Commission.
Investors accuse C&P for wrongdoing because they should have known that the company was "operating an unlicensed, unregulated mutual of hedge fund directly in and from the United States." While the company was technically located in Antigua, all major functions took place in Houston, Texas.
The principal attorney assigned to Stanford Financial for C&P was 20 year SEC Enforcement Division Veteran, Thomas Sjoblom. It is for this reason, according to investors, that the firm was "well equipped to recognize the hallmarks of fraud." Additionally, the investors cite Sjoblom's review of Stanford Financial, calling it an "incredible institution," as materially false statements. In their opinion that constituted a scheme to "evade, hinder, and obstruct" the SEC's investigation.
After Sjoblom had left C&P, he submitted a letter to the SEC that made it clear that his earlier representations of Stanford had been false, while not actually admitting to lying. Investors took this as proof of the material misrepresentations. C&P ultimately settled the case and it was later reported that the settlement yielded $35 million to investors.
Further lawsuits are pending regarding the other law firms that were involved with representing Stanford for their roles in aiding the fraudulent scheme. Additionally, there are also claims against several banks for facilitating the scheme.
The attorneys of Eccleston Law LLC represent investors and advisers nationwide in securities and employment matters. Our attorneys draw on a combined experience of nearly 65 years in delivering the highest quality legal services. If you are in need of legal services, contact us to schedule a one-on-one consultation today.
Related Attorneys: James J. Eccleston
Tags: Eccleston, Eccleston Law, Eccleston Law LLC, James Eccleston