Lake Geneva Investor Settles SEC Market-Timing Probe for $2.37 Million
Posted on September 12th, 2019 at 11:44 AM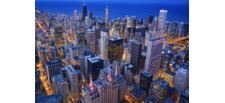 From the Desk of Jim Eccleston at Eccleston Law LLC:
A mutual fund investor agreed to pay the Securities and Exchange Commission ("SEC") nearly $2.37 million to end an investigation.
According to the SEC, Kenneth Wruk, 51, resident of both Lake Geneva, Wisconsin and Marco Island, Florida, between 2013 and 2018, used deceptive practices to engage in market timing in mutual funds.
Specifically, Wruk traded from multiple accounts that concealed his identity in connection with his market-timing strategy. He created dozens of trusts in names that appeared to bear no relation to him to hide his identity and evade the mutual funds' detection of his excessive and short-term trading. In addition, when buy orders in particular accounts were rejected or blocked by a fund, Wruk used his other trust accounts to make the purchase, thereby misleading the mutual funds into believing that the buy orders were coming from an account holder whose trading account had not been blocked.
Although market timing - frequent buying and selling of mutual fund shares to exploit pricing inefficiencies – is not always illegal, Kenneth Wruk used deceptive practices to put his strategies into operation, which can constitute fraud, the SEC's settlement said.
The attorneys of Eccleston Law LLC represent investors and advisors nationwide in securities and employment matters. The securities lawyers at Eccleston Law also practice a variety of other areas of practice for financial investors and advisors including Securities Fraud, Compliance Protection, Breach of Fiduciary Duty, FINRA Matters, and much more. Our attorneys draw on a combined experience of nearly 65 years in delivering the highest quality legal services. If you are in need of legal services, contact us to schedule a one-on-one consultation today.
Related Attorneys: James J. Eccleston
Tags: james eccleston, eccleston law, eccleston law llc, eccleston, sec, investigation, market timing