Key Points Regarding CRD and BrokerCheck Expungement for Registered Representatives- Part 2
Posted on August 8th, 2018 at 4:52 PM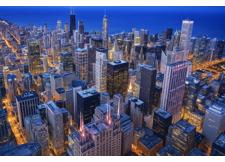 From the Desk of Jim Eccleston at Eccleston Law LLC:
This is the second in a series of posts to help guide registered representatives through the process of expungement of customer complaints and other false or misleading information on their public record.
A securities broker's employment termination form is known as the Form U-5 (the Uniform Termination Notice for Securities Industry Registration). The Form U-5 includes a series of questions addressing the reasons for the broker's termination. Under Section 3 of the Form U-5, an employer must check a box indicating whether the employee's termination is classified as: "Voluntary", "Deceased", "Permitted to Resign", "Discharged", or "Other." If any of the last three are indicated, an explanation is required.
In addition, Section 7 is comprised of a series of "yes" or "no" questions relating to the disclosure of any investigation, internal review, criminal conviction, regulatory action, and customer complaint.
If reported incorrectly by an employer after an employee's termination, Sections 3 and 7 of the Form U-5 provide the basis for a certain number of causes of action, including, but not limited to, defamation and negligence, among others.
The securities attorneys at Eccleston Law, LLC assist advisors in filing Form U-5 and CRD expungement claims. Please contact our law firm at 312.332.0000 for a free consultation.
The attorneys of Eccleston Law LLC represent investors and advisors nationwide in securities and employment matters. The securities lawyers at Eccleston Law also practice a variety of other areas of practice for financial investors and advisors including Securities Fraud, Compliance Protection, Breach of Fiduciary Duty, FINRA Matters, and much more. Our attorneys draw on a combined experience of nearly 65 years in delivering the highest quality legal services. If you are in need of legal services, contact us to schedule a one-on-one consultation today.
Related Attorneys: James J. Eccleston
Tags: james eccleston, eccleston law, eccleston law llc, eccleston, expungement, brokercheck